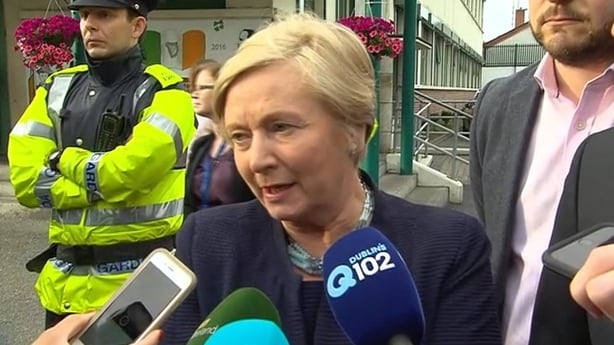 The North Inner City has been victim to high levels of social inequality, which has become the centre of national media's attention in the light of numerous criminal fatalities suffered by the community in the recent months. In the aftermath of these criminal fatalities, the four parishes that make up the community of the North East Inner City, marched together as one, in an attempt to speak out collectively against the recent surge in violence. This march, however, had fallen on deaf ears and the community suffered another criminal fatality within mere days. With the surge in criminal violence came vast swaths of media attention and a public outcry for the government to step in.
Last night, Monday 16th June 2016, Government ministers descended on the North East Inner City to open a dialogue with the local support groups in an attempt to develop a structure and a strategy for a new community task force. H.O.P.E. was present advocating abstinence-based recovery and the facilities required to provide such a service. Also present were the North Inner City Older Person's Group advocating support for the older persons of the community and promoting tourism and vitality in the community was Terry Fagan detailing his own project, the Community Folklore walking tours.
RTÉ has reported a positive result from the Taoiseach, although the cabinet has yet to meet to discuss the results of yesterday's meeting. Whatever their decision, the community is already preparing for the next step in developing the new Government-run task force. Next week, there will be a public meeting. All members of the community are invited to take part in the brainstorming session in an attempt to formulate options for the new community task force. The event will take place next Wednesday morning in O'Connells School, School Hall, North Richmond Street, Dublin 1. Registration will begin at 09.30 and everyone is invited. Please stay tuned for more information.